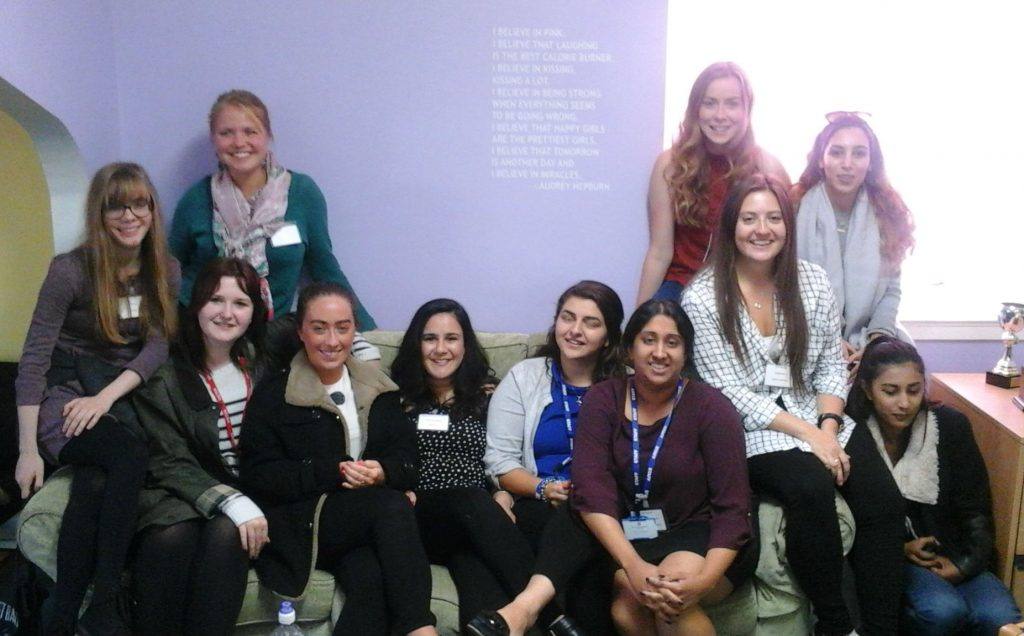 Insight into University
Past Augustinians speak about university life
On Tuesday 8th September several of our recent leavers who are now studying at university returned to St Augustine's Priory to share their knowledge and experience of university life with pupils from Lower V to Upper VI.  Lectures were spread around the site and our visitors spoke in-depth about such diverse subjects as Engineering, Languages, Law, Biomedical Sciences, Physiotherapy, History, Geography, English, Drama, Liberal Arts and Oxbridge entrance.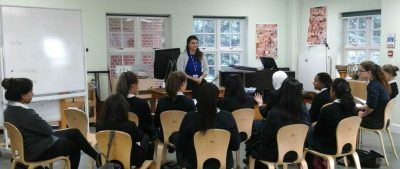 Apart from knowledge of their subjects and courses, it was valuable to hear current university students share their experience about the university process; from choosing the right course for you, which universities to apply to, the interview process – all this was covered in the various talks.   Following each talk there were question and answer sessions with further information not only being sought on courses and universities, but also on finding accommodation, managing finances and even advice on laundry!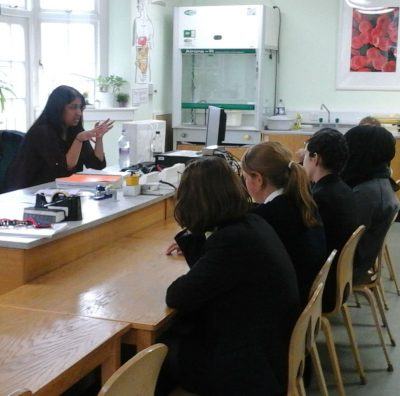 The talks were held over three sessions which gave current pupils the opportunity to attend three different subject sittings.  Students were happy to share their knowledge and from Roxana Ghanadian (Engineering, Queen Mary University, London) to Hannah Gallagher (Drama at Kent) and Monica Moezi (Royal Holloway, English) there was always an eager audience ready to benefit from these students' insights into university life.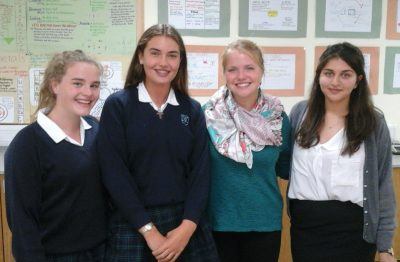 Going to university not only means studying the subject you love, but also learning to be independent and discovering the practicalities involved in living away from home.
The feedback from our pupils was extremely positive, with girls finding the experience of speaking to current university students valuable and exceptionally informative.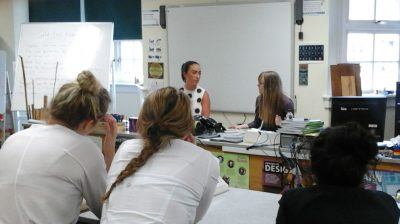 Our past pupils also found the experience special.  They said that the Sixth Form at St Augustine's Priory had put them in great stead for university life and Clara Cullen (History at Exeter), commented that her final year of A Level studies here was like undergraduate study, she developed independent learning skills while here and was better prepared for university life than fellow undergraduates.  Ola Forman (Liberal Arts, UCL) and Michaela Moss (Physiotherapy at Coventry), spoke of the attention and care they had received while at St Augustine's Priory.
Our thanks go to all the above students together with Niku Seif Amir Hosseini (Languages, Warwick), Leah Masih (Biomedical Sciences, King's College London), Tara Delargy (Geography, Leeds University), Janice Kenny (History, Exeter) and Sophie Masih (Spanish and Portuguese, UCL) for their generosity in returning to St Augustine's to share their knowledge with our current pupils.  We were so glad to welcome you back to St Augustine's Priory.